Join us in the digital revolution of women's health 💜
We are pioneering women's health with research and passion.
Natural Cycles is a revolutionary approach to birth control and family planning, empowering women to take informed decisions. Developed initially by two former physicists, our algorithm and app is clinically tested and backed by several international VC firms. Our mission is to pioneer women's health by providing every woman with the knowledge she needs to be in charge of her health. We have women's best interest at heart and work hard every single day to ensure that we provide the best possible solution. That's why each and every team member is passionate about what we do.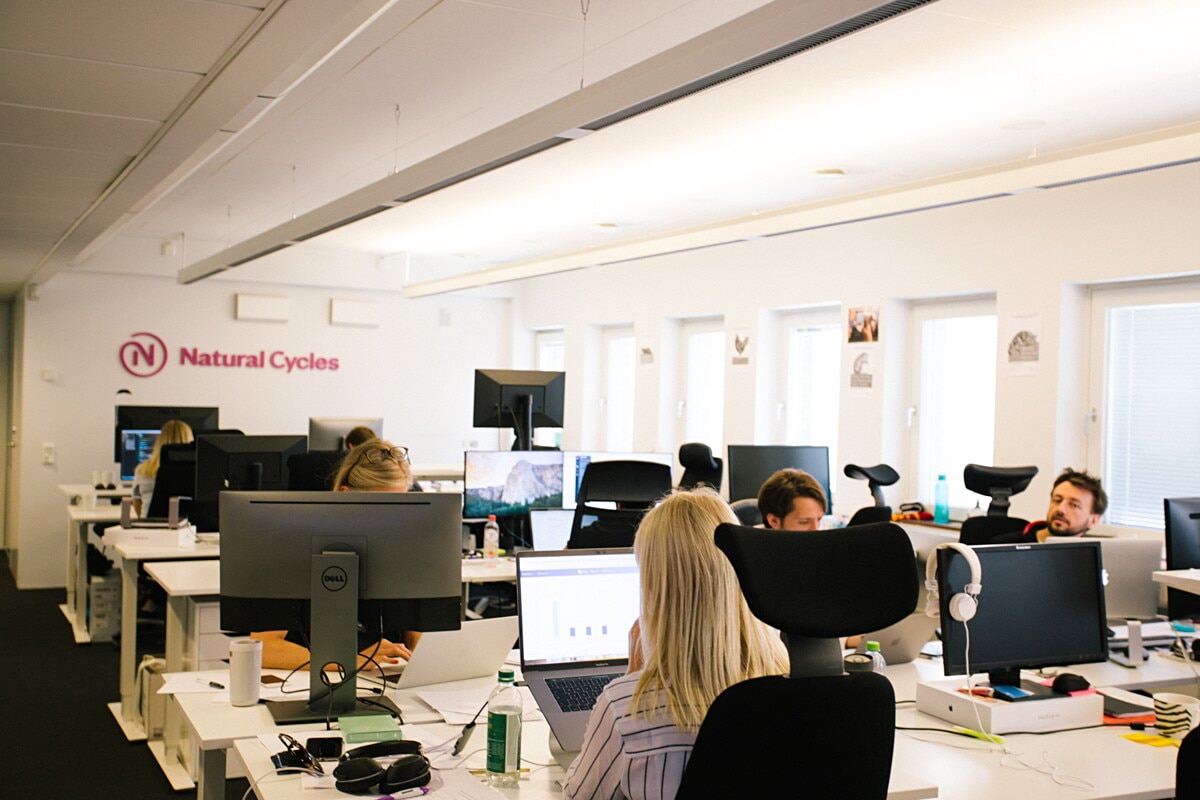 Want to join our journey?
At Natural Cycles we are always looking for passionate talents to help us strive for change in such a complex, scientific, and controversial field. Check out our current job openings in any of our international offices, or connect with us to be the first one to know about our upcoming jobs.
If you want to find out more about what we are up to and all the fun stuff going on in our office - then you should have a look here!
Why Natural Cycles?
I try to find reasons to work at companies other than salary. Here I get the retribution of working at a business with a very clear social impact. That makes me happier than working for the financial or real estate industries like I did in the past.

Manuel

Hardware Director

I love working for a company with a cause I can stand behind. The more we talk about the female body, the more we liberate it from shame and taboos. Also, I always ended up studying and working in places where men are the majority. It's refreshing to finally be in an environment with so many women in technical and scientific roles!

Carlotta

Senior Data Scientist & AlgoMessages Lead
Life at Natural Cycles
Being a passionate and committed team we spend a lot of time working together, but we also make sure to have fun! We celebrate every success and milestone together as a team, and enjoy spending time together.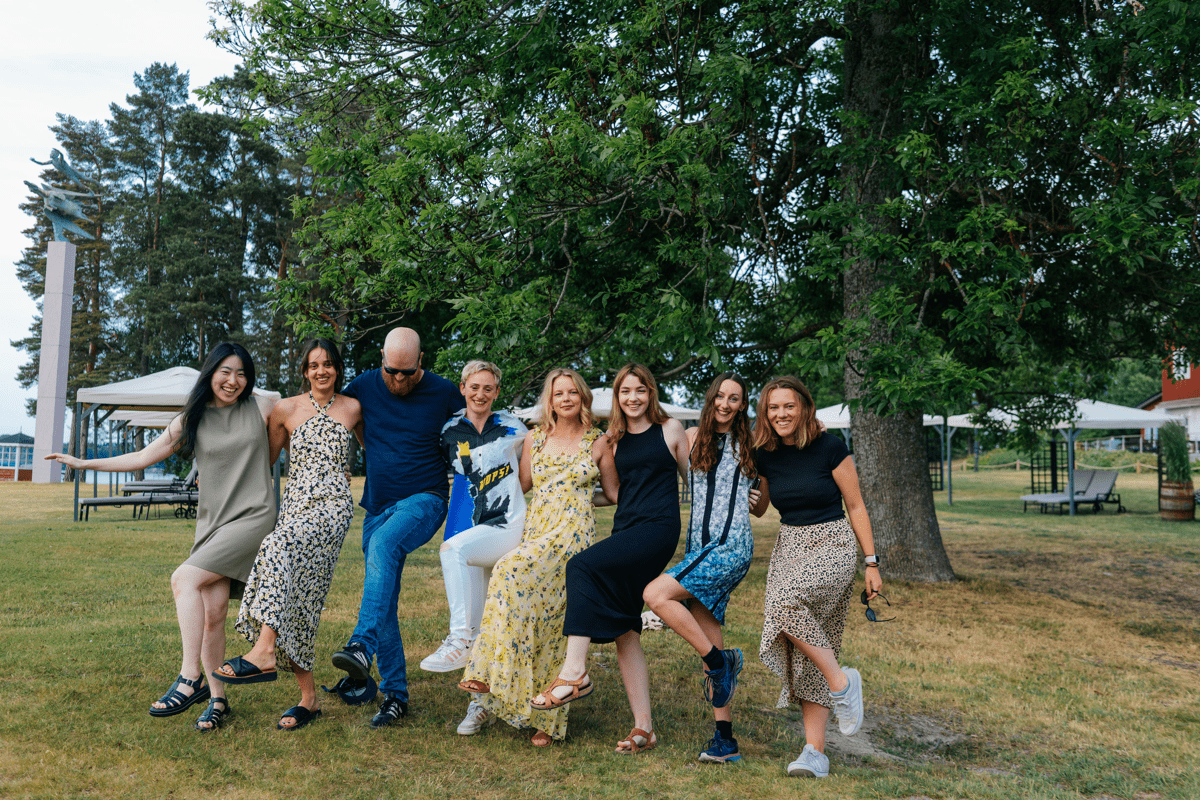 Our team
Diversity is very important for us at Natural Cycles, we believe it is one of the key factors to successful innovation and collaboration. Therefore, diversity is something we deeply care and strive for when building our team.
We are a team of passionate people with over 30 different nationalities, working across three countries and two continents. We have an overall gender diversity of 30/70, and are very proud to say that we have over 50% women working with tech in our R&D department.
Stay connected 💜
Can't find a job that is the right fit for you right now? No worries! Whether you're just curious about what's out there, or actively seeking a new opportunity, as a rapidly growing start-up we are always looking to get in touch with new talent.
So, make sure to stay connected with us to be the first to hear about new job openings as soon as they come up!
About Natural Cycles
Natural Cycles is a leading women's health company that developed the world's first birth control app, which has been used by millions of women around the world. As a Class II medical device, the NC° app is cleared by the FDA in the United States and certified to be used as a contraceptive in Europe, Australia, and Singapore. It has also received regulatory clearances to integrate with third party wearables. For a monthly or annual subscription fee, users have access to and can switch between NC° Birth Control, NC° Plan Pregnancy, and NC° Follow Pregnancy modes within the app. NC° Birth Control's clinical effectiveness and real life effectiveness is proven to be 93% effective with typical use and 98% effective with perfect use. Founded in 2013 by physicists Dr. Elina Berglund and Dr. Raoul Scherwitzl, Natural Cycles° is committed to pioneering women's health with research and passion. The company's on-staff Research Team has contributed to 14 peer reviewed research papers. For more information on the company, its scientific research, or how the NC° app works, please visit naturalcycles.com
Already working at Natural Cycles?
Let's recruit together and find your next colleague.