World Wide Wanderer: Meet Rodrigo
Where are you from?

I was born and raised in a city in the west coast of Portugal, close to the sea and famous surfing spots. I moved out to start my career in Lisbon and later moved to Dubai where I lived for 3 years. 
What did you do before joining Natural Cycles?
I was working at a digital marketing company focused on SMBs, focusing on designing internal digital tools (websites, landing pages, dashboards, etc.) and improving the company's customer experience with their customers.
Tell us about your work at Natural Cycles. 
I'm a designer in the Web Team and I am responsible for making all our touchpoints on the web look nice and usable. On top of this, I work with the Creative & Design Team to ensure we have a creative mindset in the company and that we explore different routes in our projects - digital design, graphic design and content.   
Why Natural Cycles? 
I have slowly moved from agencies to in-house teams across my career and my next step had to meet that, and a personal ambition of being part of something bigger and more meaningful. I want to be as motivated as possible to go to work and know that my output will be used towards someone else's good. As I once read, I might not be able to change the whole world, but I might make a small difference to a specific group. It is great to walk in into our office and feel that every single colleague is passionate and committed to our mission.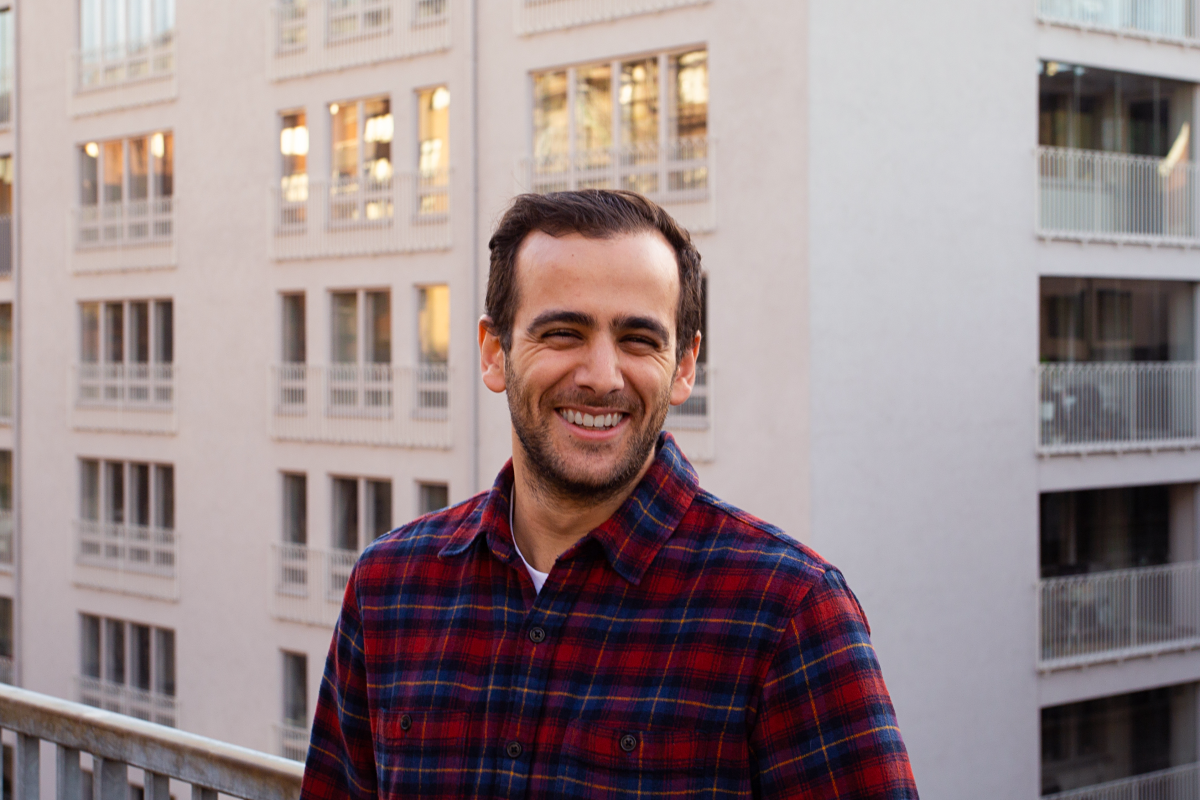 What has been your favorite project so far at Natural Cycles? 
I would say that redesigning core pages of our website has been one of my favorites projects. The whole process and commitment that we as a team put into redesigning one page is incredible. 
We make sure that what we create makes sense to our users and gives them as much insights as possible for them to make a conscious decision regarding their health and birth control options. We are a business but we also have a social obligation to be as educational as possible, and that brings an extra layer strategy when designing.
What's the one thing you've learned during your time at Natural Cycles? 
How respectful we must be towards one's choice of birth control. Again, we are a business, but we also have a big mission to empower women with more knowledge about birth control, female health and sexual education. I learn A LOT everytime we work on a new CycleMatters post! 
Favorite lunch discussion?
That is a hard one since I speak way too much! I love the fact that we have a lot of people from different countries and I normally ask a lot of questions to understand more about their own cultures and think how we can use our differences to drive us further. 
I always love to discuss how effective the Soup & Pizza place is with Magnus and Ryan (it's insane how much money that place makes in such a short business interaction) and I will always sit long for a talk about travelling!
What's your go-to-place to eat in Stockholm?
I'm a newbie in Stockholm and I will literally have anything to eat, so I will just say any Thai, Middle Eastern or Indian place where you walk in and people speak in their native language! That's when you know that you are in for a treat!
What do you do outside of work? 
I like to be outdoors with a pinch of indoors! It's very likely that you would find me running, cycling, looking for the sunniest spot in town, playing tennis or even kitesurfing or, I might just be at home playing some video games or watching TV shows!