The Reigning Quality Queen: Meet Malin
Where are you from?
I'm from the suburb Sollentuna just north of Stockholm, Sweden. Growing up I never identified as a "Stockholmer", but when I moved away from Stockholm no one would get the difference and I eventually ended up just saying "I'm from Stockholm", which I now actually feel like it as well.
What did you do before joining Natural Cycles?
I worked at Elekta, a company that develops systems for delivering radiation therapy treating cancer and brain disorders. My formal title was Verification Engineer, and I worked in a development team dividing my time between testing and being a Scrum master.
I found my passion for testing and medical devices during a summer job at St. Jude Medical (a company that develops pacemakers) while I studied Engineering Physics at Uppsala University. It is very exciting to apply problem-solving skills in testing (trying to figure out all the ways a product could break) and working with something that has the potential to improve people's health and wellbeing.
Tell us about your work at Natural Cycles.
I work with Quality Assurance, meaning that I ensure that our product has a high quality. One part of that is working together with the developers and continuously testing new implementation in the app before we release any updates. Because our product is a medical device I also work a lot with product compliance, ensuring that we have all the documentation in order showing that the product fulfills the requirements needed for the CE mark and being cleared by FDA.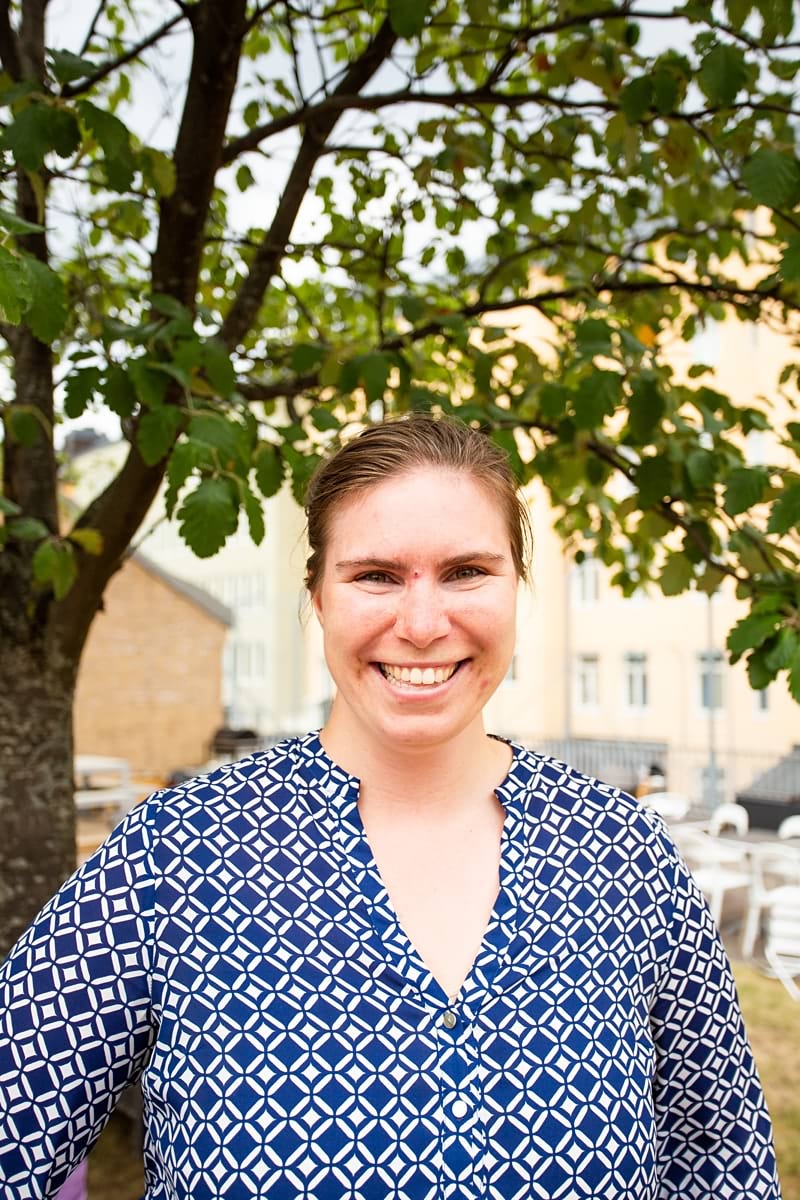 Why Natural Cycles?
I feel very strongly about gender equality and I think focusing on women's health and offering more contraceptive choices can play a huge part in working towards that goal. So I was very happy when I found Natural Cycles, as it is very important for me to feel that my work is making a difference. It is also amazing how if I get a simple question like "how is work?" it can easily end up in a discussion about any number of women's health issues or taboos. Which I think is a great thing as it raises awareness.
What has been your favorite project so far at Natural Cycles?
It is hard to pick one feature. I think the most important is the journey the entire team has take the latest year. We have grown a lot and really come together in finding efficient ways of working and getting releases out to our users.
What's the one thing you've learned during your time at Natural Cycles?
To be open-minded. Everyone has their own perspective and maybe they thought of a way of doing things that you didn't.
Favorite lunch discussion?
Oh, there are so many. It is amazing with so many people from different cultures at Natural Cycles, there is always a new perspective. I love discussing different meanings of words or cultural customs. It is really interesting to try to explain why doing something a certain way to someone who is used to doing things in a different way. Whether it's the choice of spreads for your breakfast sandwich or the school system. Also because we work with a women's health product there are many discussions around contraceptives, the menstrual cycle or women's issues in general.
What's your go-to place to eat in Stockholm?
I don't eat out so much. But there is a really nice salad bar called Reload on Sveavägen, where you can pick your own bowl.
What do you do outside of work?
Lots of things. But less than I would like. I feel like every time I try something new I like it. I love cooking, baking, eating. But also being outdoors, hiking or skiing. This winter I have also managed to go ice skating on lakes 4 times already, fingers crossed for more cold weather. But I also do rock climbing, lindy hop dancing and sing in a choir. And I really love board games.