Sandy, coding our website to the next level
Where are you from?
I am from Lahore, Pakistan. I have been working with companies all over the world remotely but this is my first real time office experience, and that in beautiful Stockholm.
Tell us about your work at Natural Cycles.
I work as a web developer in the web team. I love being on this team as it is kind of a central team that works with and helps all other departments including design, support, blog, app, e-commerce, marketing etc. We help every department with web solutions and maintain the tech standards. I love doing what I do every day because I can see how my work is making an impact in the real world. The team I am working with is highly competent, and I get to learn new things every day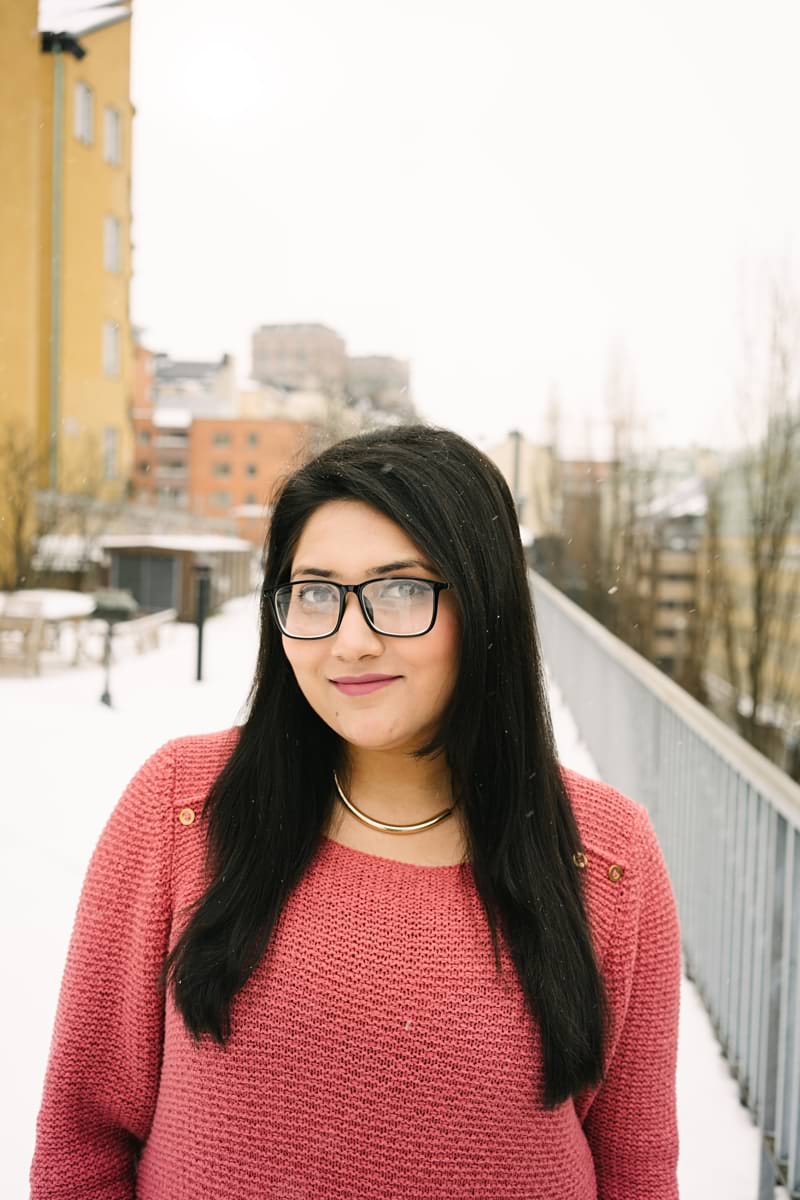 Why Natural Cycles?
There is no single reason I could think why NOT to work at Natural Cycles. Before joining Natural Cycles, I was a Cycler myself. I have PCOS, and nothing much worked for me, but this app did. I was impressed which made me want to be a part of this team. When I applied for this job, I did not choose a job; I chose the organisation.
Regarding workspace, I get to learn extraordinary things. I can see a positive, powerful impact of Natural Cycles app in my life, and every Cycler's life that makes me feel proud of being a part of it.
My usual office day looks like a trip to a science museum. In my free time, I can sit with the research department and talk crazy scientific discoveries. Or I can meet some of the world's best Doctors that visit and educate us on how our body works.  
Working here feels more than just work. My favourite part is when I get to know more about other countries and their cultures over our lunch conversations.
Your favourite project at Natural Cycles since you started?
My favourite project is the one I am working on right now. It's a separate educational website we launched for healthcare professionals. It's for doctors and healthcare professionals, so they can get to know more about Natural Cycles, get all the info they need to advise their patients and can also get in touch with our medical team.
What does it mean to be a good Web Developer?
To me, a good web developer means being someone that your team can rely on. Being a team player and being open to trying new technologies, new methods and ready to face any worst scenario with a lot of backups. It is important that you know the technology, but it's even more important that you are always upgrading like ios versions, dump the stuff you know and upgrade yourself with the better one.
It's also important to truly understand that your work is something that risks the reputation of the entire organisation. No matter how good organisation is, if you fail to portray that way in the digital world, you fail everyone else who is working super hard. This brings a lot of responsibility to a developer, and there is very little room for being careless.
What's one thing you've learned during your time at Natural Cycles?
It's important to celebrate, appreciate and enjoy the small things in life.
What's your go-to place to eat in Stockholm?
There is not any one specific place. Since I just came here 3 months ago and there are so many places to explore and so many cuisines to try, I go to different places and try different stuff. But I stop by Urban Deli or La Neta when I can't decide where to go and what to eat.
Favourite feature in the Natural Cycles app?
Undoubtedly, the graphs & stats. Since I have PCOS, sharing graphs and statistics with my doctor is very useful.
Favourite song?
It changes with time and mood, but I want to mention a Swedish Song here. Recently I went on a cruise trip, and I danced on this song in the bar. I had fun, and whenever I listen to this song again, I feel like dancing. It's called Dansa Pausa by Panetoz.
Favourite quote?
Opportunity is missed by most people because it is dressed in overalls and looks like work.
Tell us about your hobbies?
Before I came here, I used to read about different cultures, countries and historical stories. Now, I get to listen to them live from the local people. Stockholm is diverse, and I meet people from different parts of the world. These days, my hobby is to explore diversity and identifying the common interests that make people co-exist in diversity so nicely.
I also love to travel and learn about new gadgets.