Our DisCERNing Data Scientist: Meet Magda
Where are you from?
I was born and raised in Gdańsk - a truly beautiful city in the north of Poland. I lived there for roughly 20 years and then I moved around Europe and lived in a few different cities: Grenoble, Kraków, Nijmegen, Lausanne and Geneva, where I have been for the last 6 years or so. 
What did you do before joining Natural Cycles?
After I finished my master's degree in physics, I started working at CERN as a particle physicist and during my 9 years there, I earned a PhD degree, and then worked as a postdoc at a couple of research institutes in Europe and in the US. I stayed loyal to ATLAS - a multi-purpose experiment at the LHC - and I initially worked in one of the teams that contributed to the Higgs boson discovery in 2012, and then I continued searching for new processes before going back to the roots and performing precision measurements of the Standard Model. A very exciting time in my life! 
Tell us about your work at Natural Cycles. 
I work as a data scientist in the Algos & Data Team, that, as the name suggests, is mainly responsible for writing algorithms that analyze our users' data. :) I spend most of my time working on the main algorithm that is behind our product i.e. the algorithm that analyzes in real time the temperature, period, and LH data, from our users and returns the fertility status for today and provides predictions for the future. Apart from that, I look at all of our data trying to find interesting correlations that can be used to improve our product or that can provide more insights into the knowledge about the menstrual cycle. 
Why Natural Cycles? 
Good question! Why not? :) I have been following the evolution of Natural Cycles since the beginning and I have been a user for many years now. I jumped on the opportunity to work on a topic that is close to my heart and on the product that can help many women across the world. I love the connection that we make between our bodies and technology. It is truly fascinating to see patterns in data that are directly linked to what happens in the female body. I love data, I love coding, I love looking at numbers and graphs, and I can do all of those things at Natural Cycles! So indeed, why not?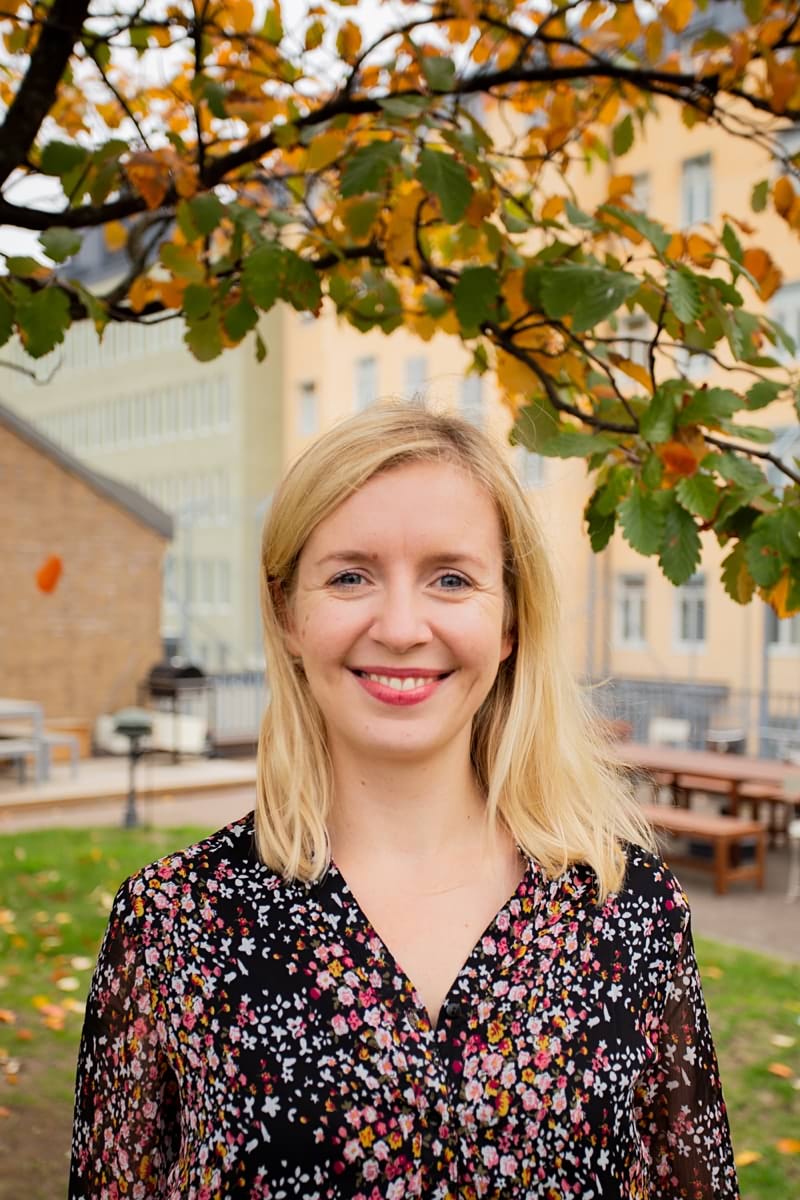 What has been your favorite project so far at Natural Cycles? 
Oh my, it is very hard to choose. And also tough to remember all the projects I worked on. But ok, my very first project that I worked on at Natural Cycles took a few months and was about me getting familiar with the algorithm behind the product. After I learned all the ins and outs, I also started to spread the knowledge within the company and it was super cool to see how genuinely interested people were in how the algo works! 
What's the one thing you've learned during your time at Natural Cycles? 
That you cannot predict how our users will behave or how they will interact with the app, and that they always keep us in line and make us accountable for everything that we do. 
Favorite lunch discussion?
About the food we are having for lunch. :) And also generally just catching up on our lives and what has happened the previous day.
What's your go to-place to eat in Geneva?
Yukiguni! Best ramen in Geneva! 
What do you do outside of work? 
I spend time with family and friends! And while doing that I cook, eat, play games, watch shows. I go on multiple trips during the year with my friends to relax by the pool or on the beach. Also, I recently started getting into running so it complements my other activities like fitness or yoga. And skiing during winter, of course!