Learning The Language of Cycles: Meet Freya
Where are you from?

I am a native Stockholmer and grew up in the suburbs south of the city.
What did you do before joining Natural Cycles?
Before joining Natural Cycles I was working as a research assistant at the Department of Linguistics at Stockholm University. I worked part time there for around five years while I was studying linguistics, mainly in a big research project about children's language acquisition. Most of the time I was annotating the data that we collected so that it can be analysed and used in research. I also got to conduct tests with the research participants, which was a great learning experience for me.
After finishing my master's degree in June last year, I continued in the project for about six months, before deciding that it was time to move on.
Tell us about your work at Natural Cycles. 
I work as a Customer Support Agent, answering our Cyclers' questions about the app and the menstrual cycle together with the amazing Support Team.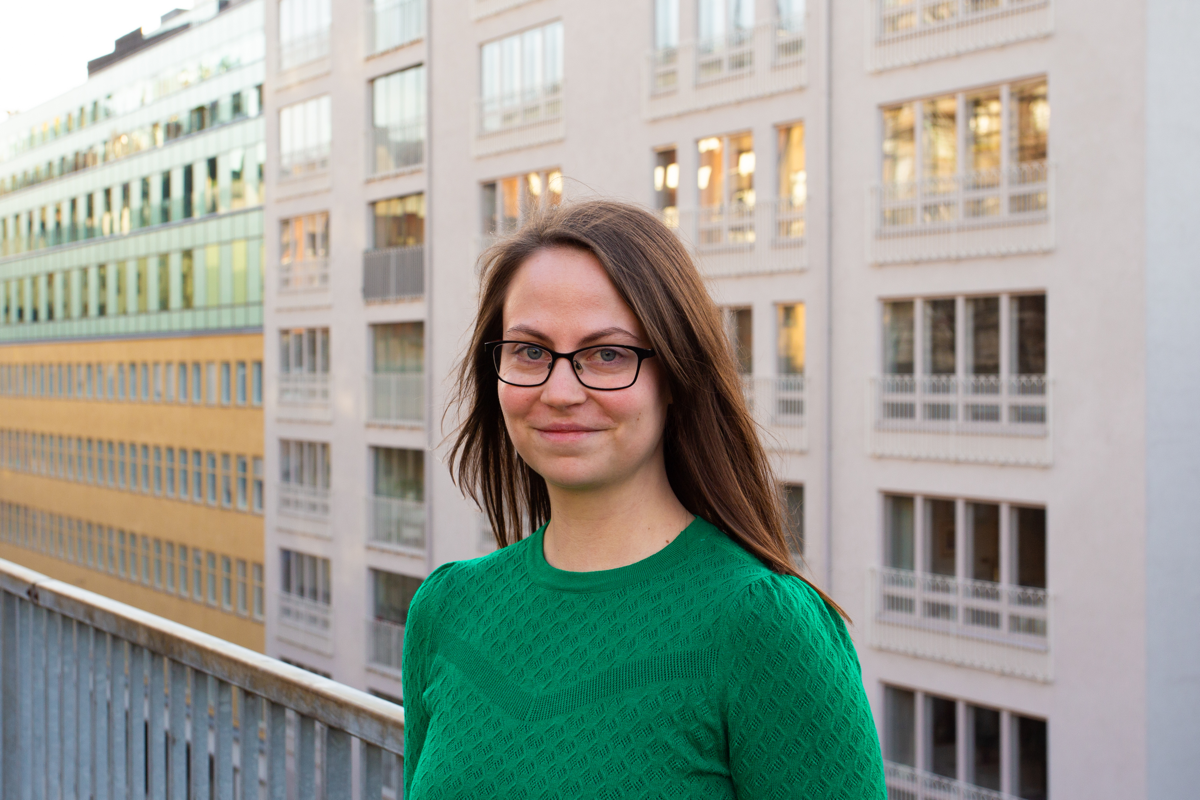 Why Natural Cycles? 
I had used the app for a couple of years already before I started here and it had been a real eye-opener for me. Natural Cycles is so committed to women's health and to empowering women with knowledge about their bodies, and for me it's very inspiring to work in a company that is making a difference in people's lives. 
What has been your favorite project so far at Natural Cycles? 
The continuing work that we do in the Support Team to improve the communication with our Cyclers is really exciting to be a part of. I also really enjoy helping the Cyclers get a better understanding of their data and how the app works.
What's the one thing you've learned during your time at Natural Cycles?
It's very hard to just pick one thing that I have learned working here - there are very few days where you don't learn anything new! But I have definitely gotten a lot more knowledge about the female body and the menstrual cycle than I had before I started.
Favorite lunch discussion?
What everyone has brought for lunch (cooking inspiration!) and just what's going on in the everyday life of my colleagues. 
What's your go to-place to eat in Stockholm?
There is a restaurant in Årsta called Två Små Svin that serves amazing smørrebrød and it has a really great atmosphere. It's also like five minutes from where I live, which is a nice perk. 
What do you do outside of work? 
One of my biggest passions in life is football, so I spend a couple of nights a week training with my team and we have games every weekend. Other than that I enjoy being out in nature, exercising, reading and spending time with family and friends.