A Crafty Coder with a Conscience: Meet Enny
Where are you from?

I'm born and raised in the suburbs south of Stockholm. 
What did you do before joining Natural Cycles?
My plan was first to become a designer, but that didn't quite happen! I was studying at a digital business school called Hyper Island and I got hooked on front end development instead. After that, I was at a frond end consultancy agency for about 8 months before joining Natural Cycles.
Tell us about your work at Natural Cycles. 
I work as a front end developer in the web team. I do things like improving the functionality and performance of the website as well as building new features and designs for it. Since I joined I've been updating a lot of the designs on the website. I'm enjoying it a lot!
Why Natural Cycles? 
I'm super passionate about women's health. The position I have at Natural Cycles is probably as close as I can come to my dream job! It was so spot on for me, the company, the role, everything. I always had a really nice picture of Natural Cycles and I love contributing to a company that empowers their users and really cares about female health. 
What has been your favorite project so far at Natural Cycles? 
I really enjoyed building a new landing page system to be used for campaigns. Since it was a brand new setup I got to build all the functionality from scratch and explore some new grounds regarding where we store all the web content (the CMS).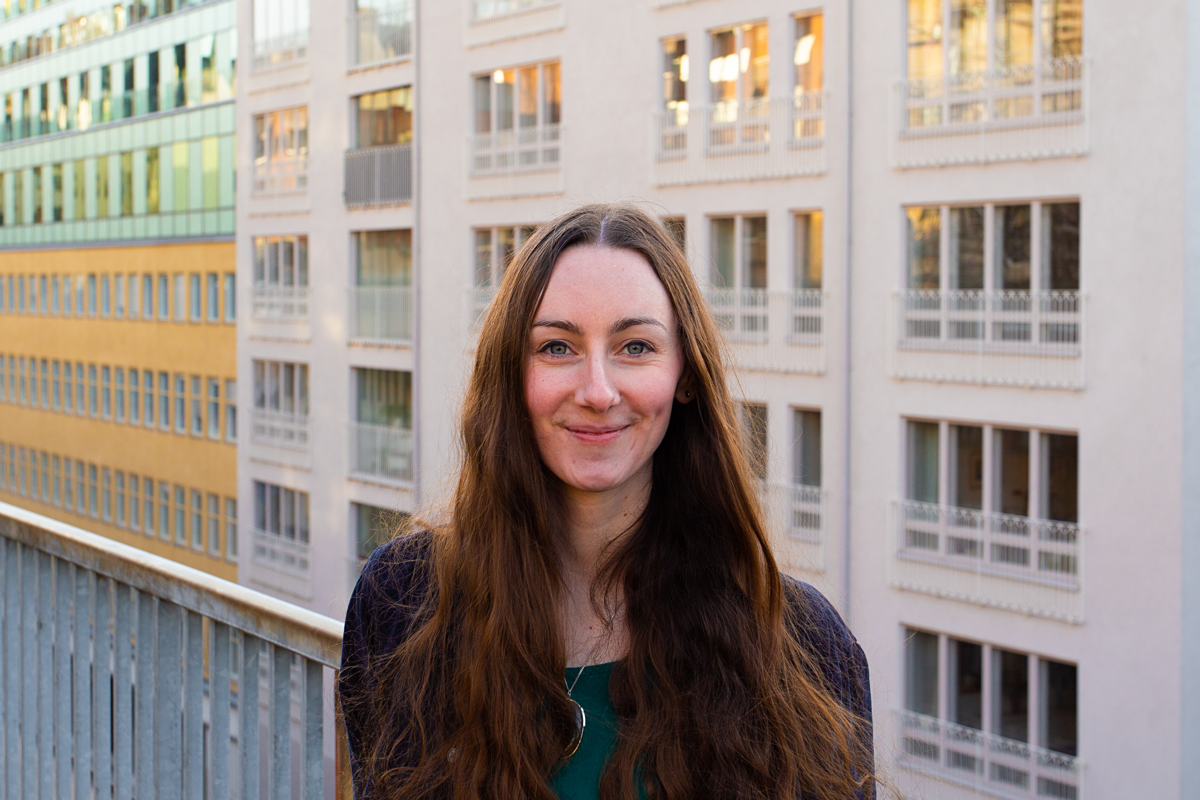 What's the one thing you've learned during your time at Natural Cycles? 
This one is so hard to answer with just one thing! Being a developer I sometimes feel like I'm still in school, always one new technology to learn after another. I've learnt so many useful technical things, especially related to dev-environments, and there will be many more fun ones to come. I also thought prior to joining "there can't be that much more I can learn about fertility" - I was wrong!
Favorite lunch discussion?
Oh I love talking about women's health! Otherwise tech, science and imagining some future sci-fi solution to life problems can keep me going for long. And if discussions don't run over time (they're usually very engaging) there might be some time left to go play a game of Mario Kart together - which is definitely one of my favourite lunch things to do.
What's your go to-place to eat in Stockholm?
I'm rarely out eating because I do enjoy cooking and what I make! But if not  there's a nice vegetarian restaurant close to Medborgarplatsen called Chutney that serves super tasty vegetarian food and treats. 
What do you do outside of work? 
I'm a big fan of crafting, I would probably try to make about anything if I got the idea! I like picking up some things and making them into something beautiful. I also play a lot of fantasy board games, illustrate, hang out in nature, more programming… And I probably couldn't live without having dance be a part of my life!