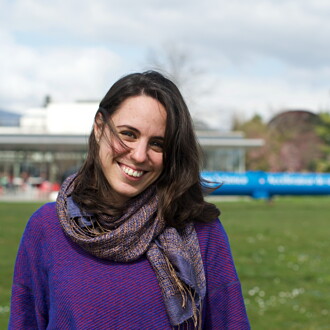 Analysis and the Alps: Meet Carlotta
Where are you from?
I'm from a town in the mainland of Venice, in the north-east of Italy, but I've been living in Switzerland for so long that it has definitely become my home.
What did you do before joining Natural Cycles?
At university, I studied Particle Physics. After that I worked as a researcher at the CERN laboratories for several years, like many of my colleagues here at Natural Cycles. When academia became boring I joined the audit and consulting firm PwC, as a consultant in business analytics and data science. I spent a couple of very intense years there before joining Natural Cycles.
Tell us about your work at Natural Cycles.
I'm a data scientist in the Medical Product team. We take care of the core algorithms that run every day 'behind the scenes' on our users' data.
Why Natural Cycles?
I love working for a company with a cause I can stand behind. The more we talk about the female body, the more we liberate it from shame and taboos.
Also, I always ended up studying and working in places where men are the majority. It's refreshing to finally be in an environment with so many women in technical and scientific roles!
What has been your favorite project so far at Natural Cycles?
Every project that required me to analyse our incredible data on female fertility. There is so much to discover in there!
What's the one thing you've learned during your time at Natural Cycles?
How my own body works. I knew very little, and I wasn't even aware of my ignorance.
Favorite lunch discussion?
The lunch & learn! It's an informal meeting that happens every couple of weeks at noon, where a colleague talks about a topic they care about while the others eat their lunch.
What's your go-to place to eat in Geneva?
Many! One of my favorites is a tiny Chinese tea house called Le Thé that serves dim sum. The food is delicious, and the walls are decorated with plants and hundreds of ceramic teapots in all shapes and sizes.
What do you do outside of work?
I love being in nature, and the Alps are just around the corner! I ski in winter, and hike in summer (and sometimes in spring and autumn too), sleeping in huts high up in the mountains.
When the weather is too bad to go outside I like to draw or bake bread and cakes.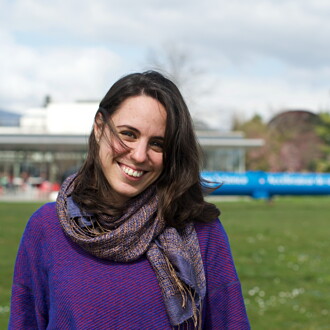 Carlotta Favaro