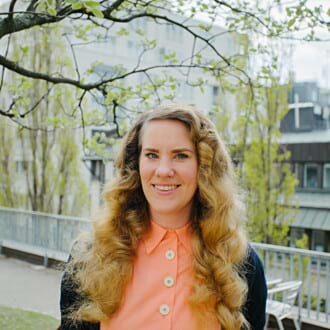 ​Historical Hobbyist and Exceptional Engineer: Meet Karolina
Where are you from?

I was born in Stockholm but grew up on the island of Gotland. I then lived in the US and in France while studying before I made my way back to Stockholm.
What did you do before joining Natural Cycles?
My background is as a Master of Science in applied physics with a biomedical engineering profile. But I've worked with developing electronic diagnostic methods for gearboxes, and as a project manager, before I actually started working in the medical device industry. Before I started at Natural Cycles I worked for a tiny medical device start-up managing hardware and software development, as well as running the Quality Management System and regulatory issues.
Tell us about your work at Natural Cycles.
As a regulatory affairs engineer I get to peek into the work of almost all departments at Natural Cycles. My team is responsible for ensuring that all the technical development, communication and activities that we do, comply with the strict regulations that surround medical devices. We do all of this to make sure that the app is safe, performs as we promise and is easy to use.
Why Natural Cycles?
In my opinion medtech is a mindblowing industry overall and once in it I can't see myself working in any other industry. Contraception and conception are hugely important parts of almost all people's lives and the enormous positive impact of providing women with more knowledge and choice regarding their fertility is so very exciting and motivating.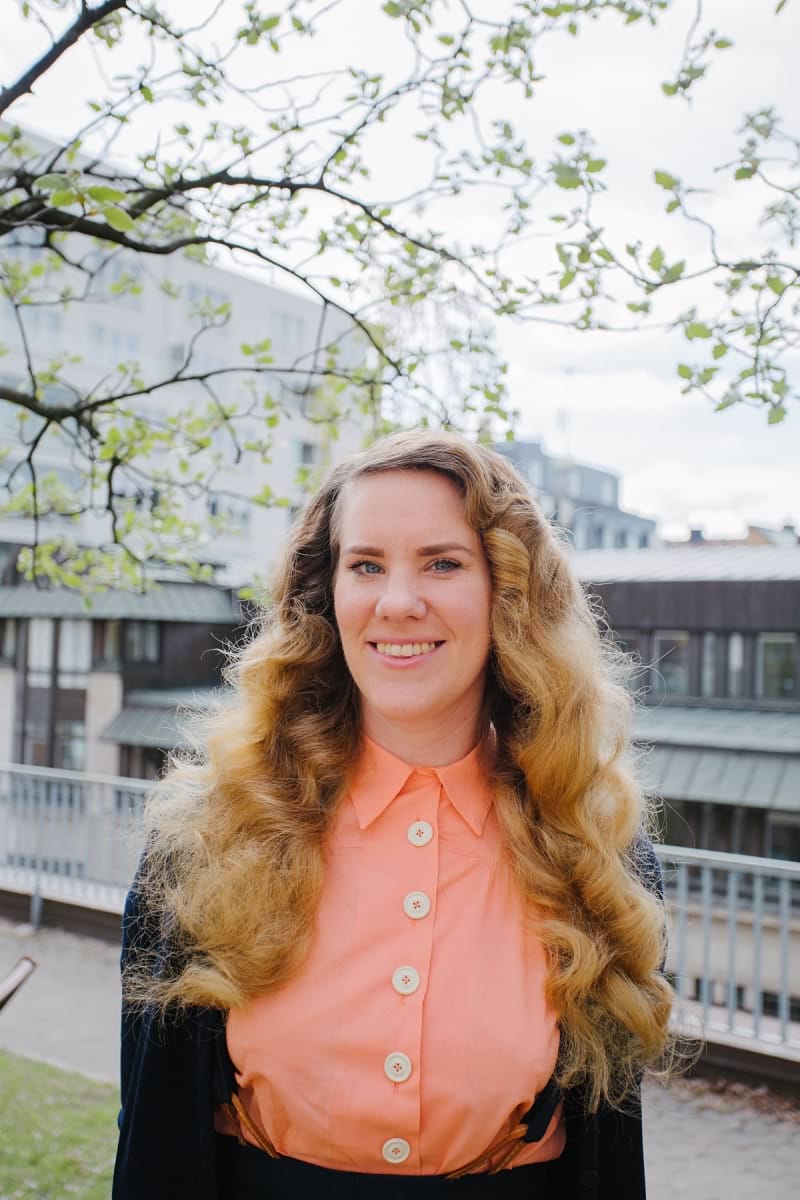 What has been your favorite project so far at Natural Cycles?
Our external quality audit in March was a great success, so that was a lot of fun, but I can't really take credit for that since I started in January, haha! This spring we've done a big job improving all the validations of the software tools that we use for making the Natural Cycles app. That kind of work is quite heavy but we've learned so much!
What's the one thing you've learned during your time at Natural Cycles?
That working with a standalone medical device software in the form of an app really is a super stimulating challenge when it comes to complying with regulatory standards. You have to have your problem solving skills ready to go at all times and try to come up with solid, but efficient and convenient solutions. That way we can keep our app at the level our users expect and deserve, both technically and from a safety and security perspective.
Favorite lunch discussion?
I like hearing about most things my colleagues have been up to: travels, sports, family etc. However, with so many people so knowledgeable in women's health and reproductive health in particular, from the intimate to the global aspects, I always find those conversations super inspiring. Also, I love the Lunch and learn sessions we have, where a co-worker will share their knowledge in one of their areas of expertise❤️.
What's your go to-place to eat in Stockholm?
I live in Södermalm and have two spots just around the corner from me that I love. Ai-Ramen for super yummy ramen and for a special occasion I'll go to Nook for their top-notch-great-value-for-money dining and pleasant service.
What do you do outside of work?
I'm a huge history nerd and do reenactment of a lot of different historical eras; 14th century, 16th century, Napoleonic and WW2 to mention a few. Put plainly, I go to castles and other cool, old places around the world, wear funny hats or armour and drink beer with my friends. In-between events, I make clothes and stuff for the next event 😉. I also do a lot of different sports and dancing and try to find time to do lindy hop, folk dancing, martial arts, telemark skiing, surfing and general fitness. Do all the things!! 😃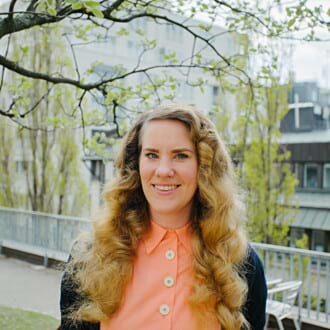 Karolina Magnusson