All Hail the Pharmacy Queen: Meet Karolina
Where are you from?
Im born and raised 20km north of Uppsala in Sweden.
What did you do before joining Natural Cycles?
I worked as a Nordic Brand Manager in the fast moving consumer goods sector with hair products, it is different to now keep track of one very important main product instead of a portfolio of hundreds of products.
Tell us about your work at Natural Cycles. 
I work as a business developer for the pharmacies, trying to get our product in both actual shelves and virtual shelves at pharmacy chains within Europe.
Why Natural Cycles? 
I wanted to work for a company with a good mission and a product that brings value to the end consumer. Being able to spread the word about this product and making it more accessible is what motivated me.
What has been your favorite project so far at Natural Cycles? 
I think its my main responsibility overall, that together with my manager, being responsible for building up our pharmacy distribution, from sourcing the right contacts of the respective pharmacy of interest to later see our product distributed in the pharmacy.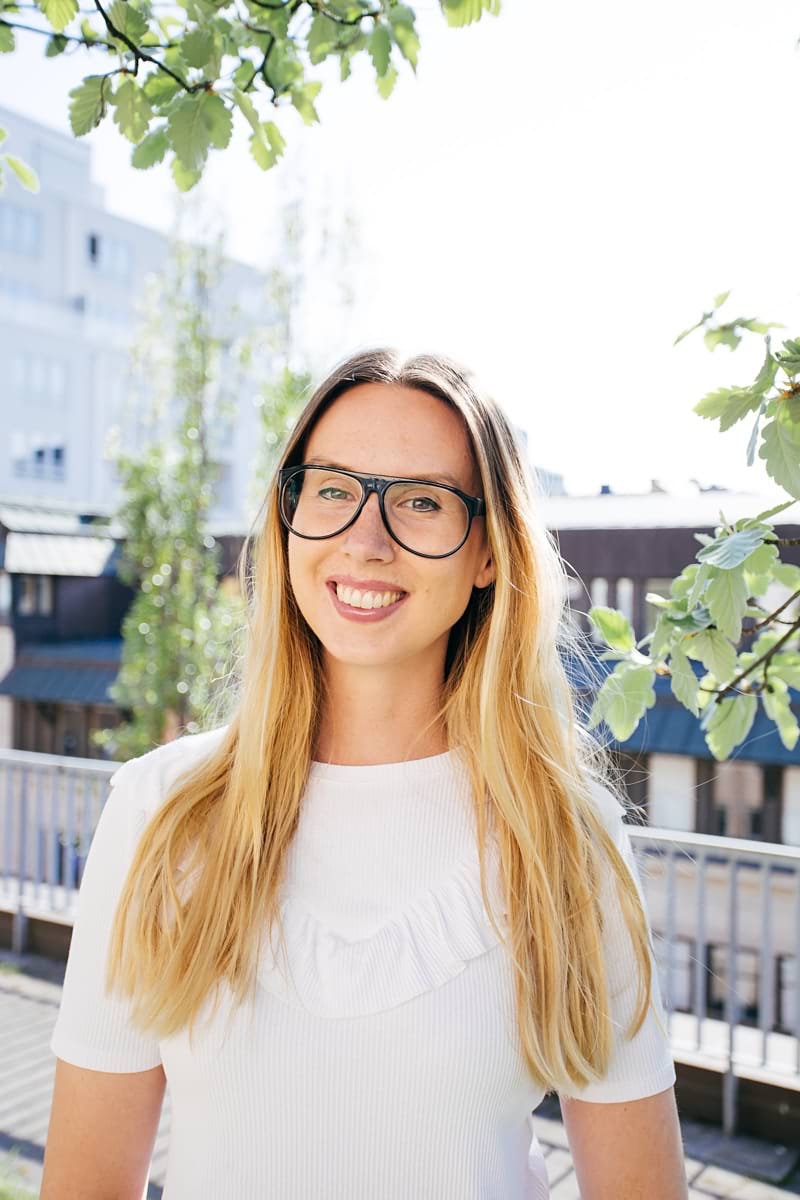 What's the one thing you've learned during your time at Natural Cycles? 
I have learnt so much about the body, its crazy how little I knew before starting here. I think I speak for many when I say that the knowledge gap is huge.
Favorite lunch discussion?
It's always a nice mix of everything from vacation plans, who watched the latest episode of Game of Thrones, events coming up as well as work related discussions around e.g. ovulation. A variety of different topics :) 
What's your go to-place to eat in Stockholm?
Oh Flatbread, it's a very nice restaurant with luxurious Italian pizzas, located in Sumpan. During summers they have the outdoor terrace open with nice views from its small hill its located on- great tips for sunny AW ́s. Must recommend their Quattro Formaggi pizza topped with fig jam - yummy! 
What do you do outside of work? 
Hanging out with my husband, family & friends. Watching all (as it feels like) shows I can find on Netflix, HBO, and Viaplay. Should probably pause these during the summertime.
During wintertime I have found a relatively new hobby in cross country skiing. Except for this I try to make more use of my gym card, to make each session a little less expensive:)