Back to Business in the Frontend: Meet Juraj
Where are you from?
I was born and grew up in the second largest city of Slovakia, called Košice. Ice-hockey fans may know it as one of the host cities of several past world championships.
What did you do before joining Natural Cycles?
I joined the Natural Cycles team straight out of university. My student years had been pretty exciting since studies were what made me leave home. It was during this time that I got to experience different places, different schools, and meet people who were unlike those from my prior social circle. All of this gave me a new perspective on life but with graduation approaching, I also felt that it was time to take on another challenge.
Tell us about your work at Natural Cycles.
My role at Natural Cycles is frontend developer. I work in the app team where we, together with a few of my closest colleagues, build the user-facing part of our service. Working in the app team is fun for many reasons but I particularly enjoy being involved in the process of creating new features and seeing how they grow from simple ideas into appreciated functions of our app. We also get to collaborate with the majority of our co-workers as bringing even seemingly simple features to life often requires more brains coming together than one might expect.
Why Natural Cycles?
From my personal standpoint, I see Natural Cycles as a place which matches what I look for in a workplace in many ways. The company combines technology with an important mission meaning that I can use my skills and experience while contributing to something I support and can stand behind. The team is large enough to deliver a lot of value to our users but not so big that individual voices would get lost in the system. Our culture is welcoming and working with any of my colleagues is a pleasure. We have our issues, too, but I believe we're actively working on improving the things that we see are not working well which might be as important as all of the above.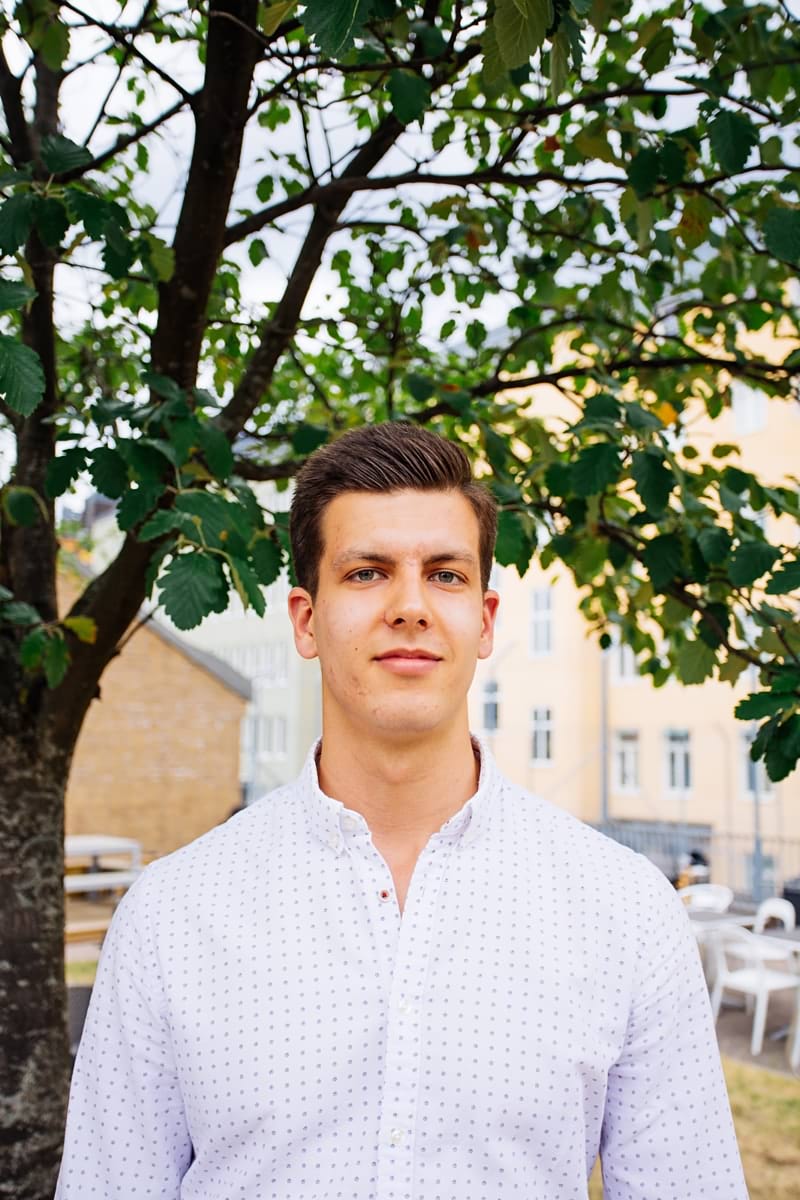 What has been your favorite project so far at Natural Cycles?
I think my favourite project over the last year was the reinvention of our former Statistics page. After months of work, we renamed it 'My Cycle'. Apart from the name change, I believe the page does a much better job helping our users to understand the data that we present to them. We've had a lot of fun while working on it and, as a result, the new page is fun as well. While our schedule for this project was tight, it also brought us as a team even closer together and every individual had a chance to show their commitment which shows in the final product.
What's the one thing you've learned during your time at Natural Cycles?
I often joke that the single most important thing I've learned at Natural Cycles is the emoji language. Our communication is full of them and sometimes they also come accompanied by GIFs 😉🙄.
Also, that the value of a good team spirit is priceless...
Favorite lunch discussion?
I must say that lunchtime conversations at our workplace are often unconventional. Although I imagine this makes me sound boring, I like talking business even during lunch. Casually discussing all sorts of ideas always seemed like a good way of brainstorming to me and getting other people's perspective on your thoughts is always a plus.
What's your go to-place to eat in Stockholm?
I'm one of those people who comes prepared with their lunch box every morning. Frankly, I often carry more than one. I do enjoy eating out though, and Stockholm offers many places I can recommend. There's the park around Prins Eugens Waldemarsudde on Djurgården, Observatorielunden where you get to admire the city rooftops from above or Blasieholmshamnen where you can eat with the Royal Palace in the background.
What do you do outside of work?
I hit the gym most days of the week and I enjoy exploring places like museums and galleries. An occasional classical music or jazz concert is never out of the question either. Travelling is one of my greatest passions and I take every opportunity to discover new corners of the world, as well as visit those that I've seen before.