Exploring New Worlds and Words: Meet Jen
Where are you from?
I'm from a tiny village in the North East of Scotland about 25 miles north of Aberdeen. Shout out to the people of Methlick! We have a garage, a pub, a food store and a tractor shop. All the essentials for rural life….
What did you do before joining Natural Cycles?
I worked as a copywriter in Edinburgh for a Digital Marketing agency. Before that, I studied Creative Writing and English Literature in both Edinburgh and Chester in England. I also lived in Vancouver for 6 months, I didn't have a job then, so I decided to write a novel, as you do.
Tell us about your work at Natural Cycles.
My role at Natural Cycles is pretty diverse because we have so much written content. I work in both the Creative & Design Team and the Web Team. With a background in SEO copywriting it was my mission to optimise our website when I first arrived. I've been enjoying writing blog posts since then, as well as working on cementing our tone of voice and branding strategy.
Why Natural Cycles?
After working for an agency I had a real urge to move in-house and write for one brand I could really stand behind. Writing for women gives me inspiration every single day. It's always refreshing to read reviews from our Cyclers and remember that at our core we are a product that offers women more contraceptive choice.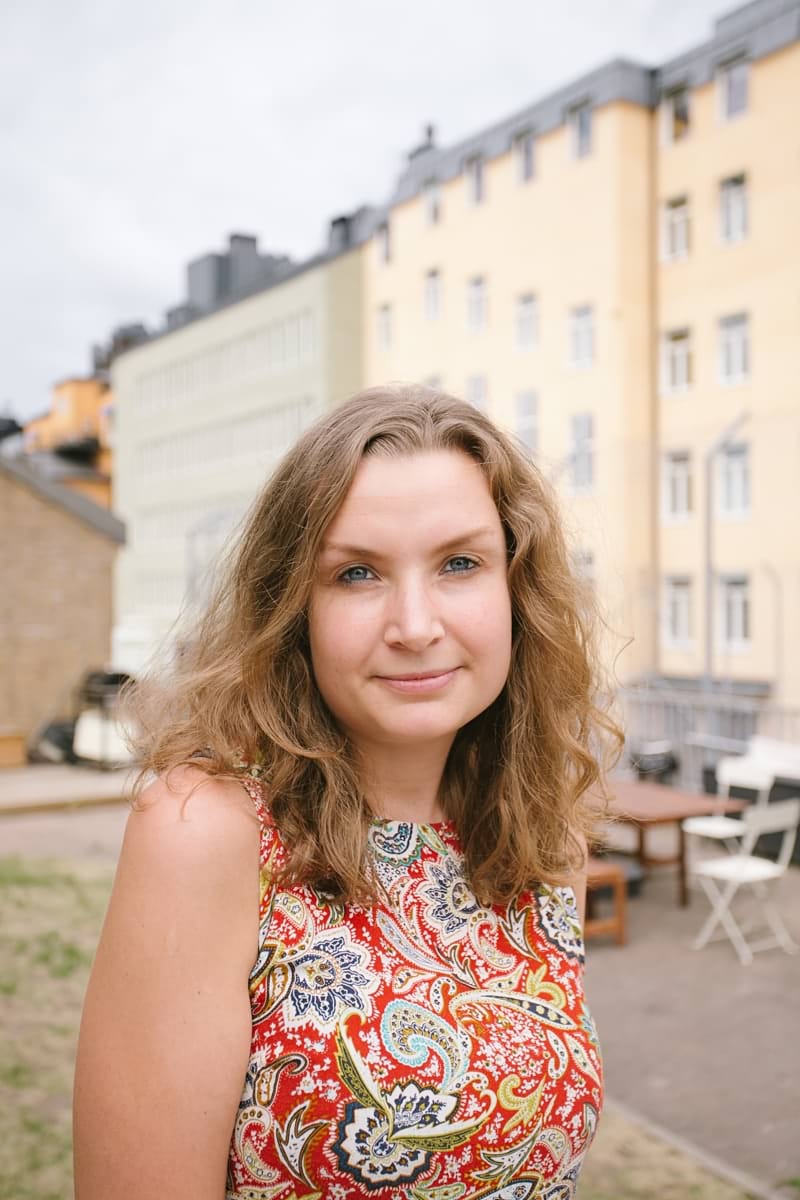 What has been your favorite project so far at Natural Cycles?
So many to choose from! Getting the CycleMatters content hub up and running was a big achievement for the Web Team last year, we have one particularly successful article on sperm survival, I'm always amazed by the sheer quantity of readers it gets. It turns out the internet doesn't just love cat pics, it loves sperm too! Who knew?
What's the one thing you've learned during your time at Natural Cycles?
It's cliche, but I didn't know how much I didn't know. My eyes are now open as to how little education there is around the menstrual cycle. So many of us can live our whole lives not really knowing what's going on inside our bodies. There's definitely a knowledge gap and educating girls and women about their bodies is sorely neglected.
Favorite lunch discussion?
Since we have nearly 30 different nationalities in the company we have a lot of lunch chat about different cultures, which is both funny and fascinating. I've been trying to defend British cuisine, but it's an uphill battle! Yes, bread sauce is a thing...
What's your go-to place to eat in Stockholm?
There's a wee cafe close to the Stockholm office which does awesome soup, you can even get it with a slice of pizza on a Wednesday. The pizza at Giro is also so good... Basically, I just want to eat all of the pizza - nothing new there!
What do you do outside of work?
I'm trying to learn Swedish. I'm also still very much a tourist, so I spend my weekends exploring Stockholm. I like to pick a random stop on the Tunnelbana and get lost there. If I'm not soaking up the sights, you'll find me reading feminist fiction or, more likely, in the pub with a pint of Falcon.