Scholar. Scientist. Singer: Meet Federico
Where are you from?
I am from Buenos Aires, Argentina, which is very different from Stockholm! It's a giant city, like a monster. It is a lot of things at the same time: vibrant, very cultural, full of life, restless, and delicious too. I lived there all my life before moving to Sweden. And Argentina, in general, is also huge and with lots of contrasts. From the Amazonian jungle in the northeast and the desert of the northwest to the mountains and glaciers of the Patagonian Andes in the south. It is beautiful.
What did you do before joining Natural Cycles?
Natural Cycles is my first job outside of academia! I graduated with a degree in physics and did academic work in diverse areas such as cosmic rays, laser building, and next-generation microscopy. I always enjoyed running experiments and exchanging ideas, and the research world is a great way of making a living while doing that. Eventually, I realised that I didn't want to head up a lab in the future, and also that I wanted to work in a different way, maybe within a bigger group, learning new things and having a more tangible impact. So I started to look at other options. Getting into data science was an obvious choice for me: I get to perform experiments and analyse data, an area in which I have tons of experience and can be applied to virtually any field.
Tell us about your work at Natural Cycles.

I am part of the Science and Comms Department, specifically the team that performs research to drive women's health forward. The idea being that through our research we can engage more effectively with the medical community. It was an easy transition from academia: I still have to think really hard about how to come up with an analysis that can answer open questions in a field, fertility in this case. So a lot of programming and statistics involved, lots of fun!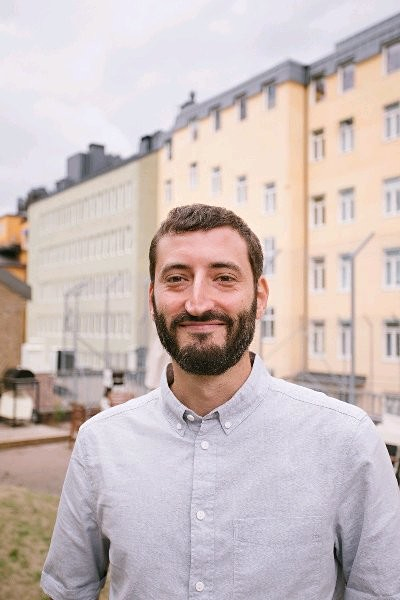 Why Natural Cycles?
I remember applying to the job and thinking: "Wow, this letter is so easy to write, the words and reasons are right there in front of me". It is super easy to commit to Natural Cycles' mission on bringing more choice to contraception, backed by scientific methods. Also, I had heard before applying that Natural Cycles was a very interesting workplace, with people from all over the world and with diverse backgrounds.
What has been your favorite project so far at Natural Cycles?
We are putting the final touches on a study about women who use Natural Cycles in plan mode, meaning that they use it as an aid to get pregnant. I don't want to give away any spoilers as the project is not yet finished, but it is going swimmingly and turning into a super exciting study. Also, while working on this project I got to learn very useful statistical techniques, so that is definitely a plus.
What's the one thing you've learned during your time at Natural Cycles?
Just one? I think the most shocking thing I learned is actually how little we know about reproductive health and fertility in general. There is a huge knowledge gap and it seems to be the same all over the world. Personally, I think governments should address this through better education.
Favorite lunch discussion?
Anything really! I always enjoy discussing the food itself. Or holidays! Finding a good conversation topic is very easy when there is this much diversity around the table. I sometimes feel a bit sorry for the Swedes at Natural Cycles, they must get all sorts of opinions about their country every single day.
What's your go-to place to eat in Stockholm?
My personal favourite is Kajsas Fisk, their fish soup is the best I've ever had. Plus, the restaurant is located in a market with food from all over the world. The bibimbap from Koreana is amazing too (thanks Huanling for recommending it!). There is always a new restaurant to discover in Stockholm.
What do you do outside of work?
Right now I am trying to get around to learning Swedish. It is a challenge! I also enjoy walking in the many forests around the city and, as some of my colleagues know well, I have a growing passion for karaoke.