Actor, Singer, Data Scientist: Meet Francesco
Where are you from?
I am from Rome, Italy, but I have lived in Geneva for 8 years .. wait, has it been 9 years already!?
What did you do before joining Natural Cycles?
I am educated as a particle physicist, and I was working at CERN where I spent half of my Ph.D. and two postdocs after that (yes, it sums up to 8 years). During these years I worked on many different things, the last of which were the observation of one of the latest Higgs Boson decays left to observe (it has been observed in the meantime) and some complicated algorithms that identify peculiar particles.
Tell us about your work at Natural Cycles.
I am a Data Scientist in the Medical Product team: in a nutshell I develop new algorithms in order to bring more value to our users (and also bother my office mates with stupid jokes, but I guess that's not included my paycheck).
Why Natural Cycles?
In the final years at CERN, I got more and more curious about Data Science and its impact on real-life cases. Then I heard about Natural Cycles and I thought it was an interesting idea and I tried to keep an eye on it. After a while Elina came to CERN to give a talk about Natural Cycles, I was in the audience and I realised that it wasn't only "interesting" but something so cool and at the same time bringing such a tangible value to people that I should have definitely given it a try and send in my CV!!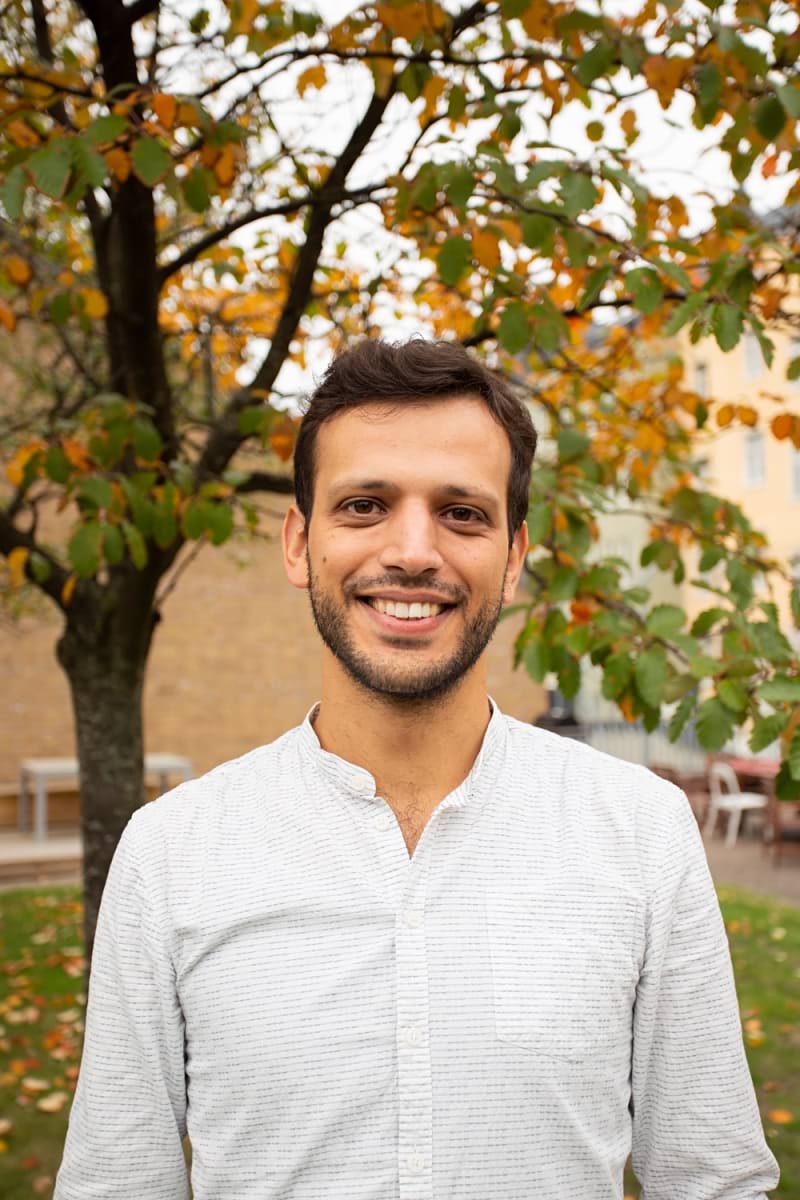 What has been your favorite project so far at Natural Cycles?
Mmmmmm ... Check out the App in the near future and you'll see :D !!!
What's the one thing you've learned during your time at Natural Cycles?
I have worked at Natural Cycles for a few months and I have learned so many things, it's not easy to choose just one! Since I have to choose, I'll say that I learned that many of our users are amazingly committed to Natural Cycles, so much that they give us feedback even when we do not expect it! It is really great to see that Natural Cycles is working so well for them that they want to give something back, say a thank you, ask a question or give a suggestion :)
Favorite lunch discussion?
I don't really have a favorite topic: I am a curious person, and I am interested in talking about everything, from learning something I know nothing about to going through the nitty-gritty details of something I know very well.
What's your go-to place to eat in Geneva?
Well, Geneva has plenty of very good places from all around the world, and I like to discover new places and new tastes. It might sound trivial, but I am now obsessed with Mizzica, a tiny southern Italian bistro serving excellent food from Sicily which I recently re-discovered.
What do you do outside of work?
A whole lot of things! I love sports: in winter I box and snowboard, in the summer I play football, mountain bike and … I started surfing lately! Then I play the guitar and sing in a band (do you know any drummers in Geneva, by any chance?) and together with some friends, we created a small theater company: we had our first show last October and it was an amazing experience!