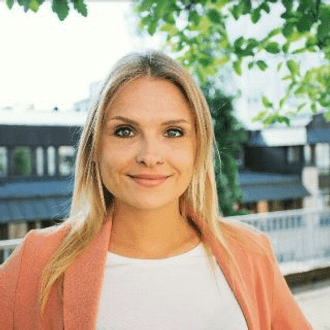 Adventures in CRM: Meet Caroline
Where are you from?
I grew up in the very East of Berlin and slowly but surely made my way closer and closer to the city center and got to hang out with the cool kids. However, I somehow must gotten lost somewhere along the way, because everyone around me speaks Swedish all of the sudden?! 🤔
What did you do before joining Natural Cycles?
I tried to get my hands on the One Ring to rule them all on an 11-month quest in New Zealand. I obviously failed because nobody ever listens to me.
Tell us about your work at Natural Cycles.
As the CRM Specialist, I focus on establishing and improving the relationship with our users. It is important for us to stay connected with them and to implement a two-way feedback loop (did I just invent that word? Sounds pretty cool) to gain a deeper understanding of their individual Natural Cycles experience and guide them through their personal cycle journey. It also allows us to provide users with additional services throughout the relationship. Our ultimate goal is to create an overall experience that makes Natural Cycles a woman's credible constant cycle companion (you just gotta love alliterations).
Why Natural Cycles?
Oh boy, where do I begin? Initially, I simply really liked the app. I loved the idea of working with a product that I can identify with, that I trust and use myself. When I moved to Stockholm and started working for Natural Cycles, I was impressed by how many amazing people I got to work with – both on a professional and personal level. We are such a heterogeneous team with all kinds of professional backgrounds: doctors, nurses, physicists, data scientists – just to name a few –, coming from all continents (except Antarctica; we're working on it though … is there a Pinocchio emoji?).
I was also impressed by the commitment of our founders. Both Elina and Raoul are hard-working and fully involved in the day to day business. This is what makes a company authentic to me. It shows that they really care (like everyone at Natural Cycles!) and are not just walking advertisements.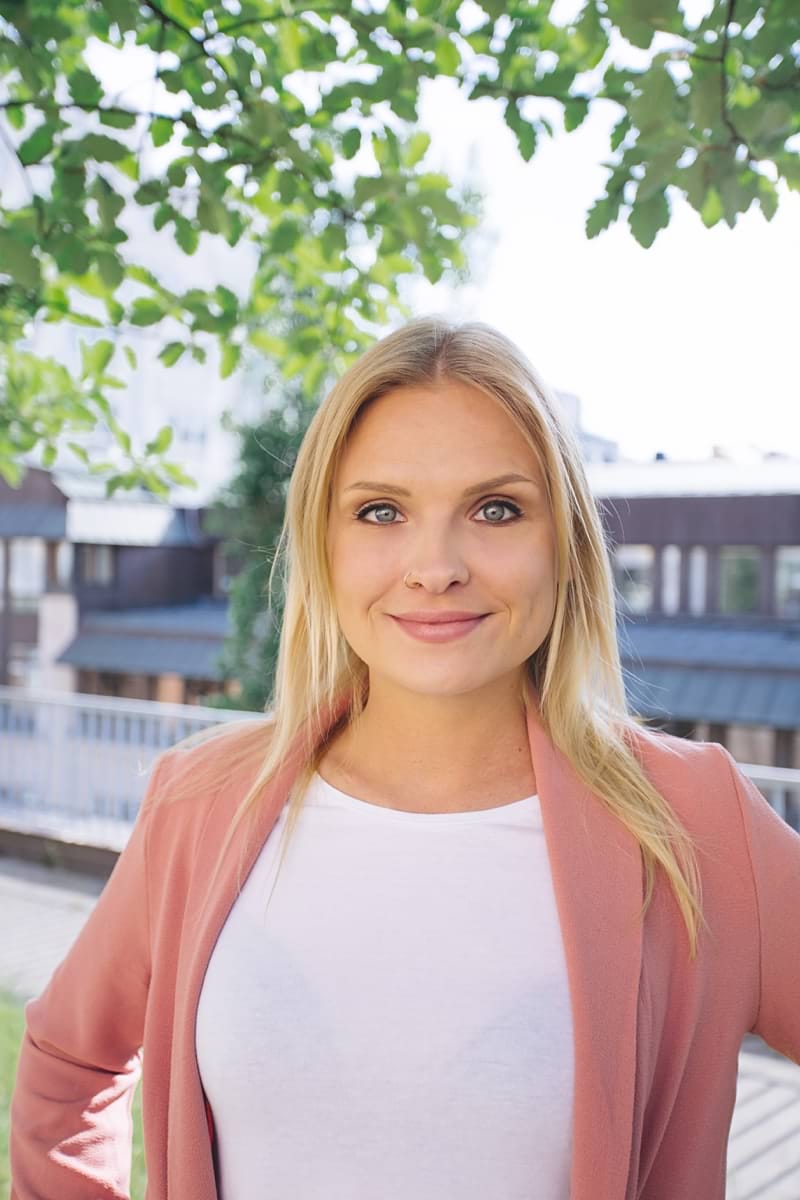 Last but not least, I fell in love with Stockholm – such a beautiful city on so many levels. The initial 6-month stay (a special thanks to Daniel B.) became a permanent one ... now the city can't seem to get rid of me anymore. 😈 By the way: If anyone is well connected with Skatteverket (in that case, congratulations, you're winning at life), please holla. For reasons.
What has been your favorite project so far at Natural Cycles?
I'd say the Germany launch. Even though Germans are usually quite a skeptical species, one can't deny that there is a demand for effective natural methods of contraception (not only) in my country – it becomes clear to me whenever I talk to female friends my age about my job. So I'd love to see Natural Cycles helping women in Germany to find a contraceptive that is right for them by increasing the available options.
However, cards on the table, working on this project wasn't only fun and games. It also involved crying, screaming, and head-banging (on my desk … we're still at work), since I was mainly working with translations, which has been challenging for obvious reasons: German can be a very specific, even poetic language – but also a big pain in the ass. I'm going to be bold here and claim that I'd get a big AMEN to that from basically everybody.
What's the one thing you've learned during your time at Natural Cycles?
I (got to) know that I know nothing(, Jon Snow).
Favorite lunch discussion?
I usually eat lunch quietly at my desk because I think it's a waste of time otherwise. #germanefficiency
I wonder if that is the reason why I can't understand that most expats complain about Swedes being (allegedly) unsociable?
What's your go-to place to eat in Stockholm?
Please see my answer above and note that I am not a foodie. Not that I don't love food and eating (who doesn't?!), but I just can't be bothered to dedicate my time to researching nice places to eat. I usually just follow people (who I know ... I swear) to places they like and then eat with them whatever (vegetarian) dish they recommend, without paying attention to where I actually am. It mostly ends with me needing to ask the stars, or sometimes Google Maps, to guide my way home.
What do you do outside of work?
I love playing volleyball, traveling, meeting friends or going for a nice walk in nature on Sundays (my parents always told me that this day would come … ☝🏻) and singing until the neighbours applaud me with broomstick-banging.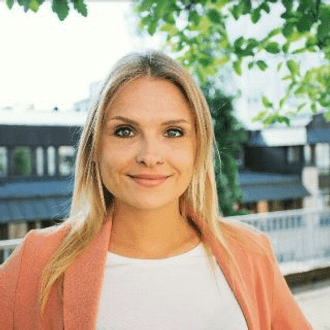 Caroline Ohl