Behind the Screens: Meet the Web Team
When you think about a web team in any company, you imagine large screens running code and crazy developers biting their fingers. Basically, you picture the thousands of memes that you see on the internet targeting web developers, but that's your imagination running wild. We are just curious people who love to break things, websites specifically, and then fix them. Today I am going to talk about how the Web Team works at Natural Cycles behind the screens.
What do we do?
The Web Team is responsible for Natural Cycles' entire web, be it our website, Blog, Shop, or Cyclerpedia. We own it, we develop it, we maintain it, and we innovate it. Our goal is to provide an easy-to-use interface for our users where they can learn more about us, sign up, ask questions, contact us, and shop. We do this by providing them with the information they need in their local language and ensuring that all of our websites are easy to navigate on multiple browsers, operating systems, and devices. We also strive for keeping our user's experience safe and secure when using our websites.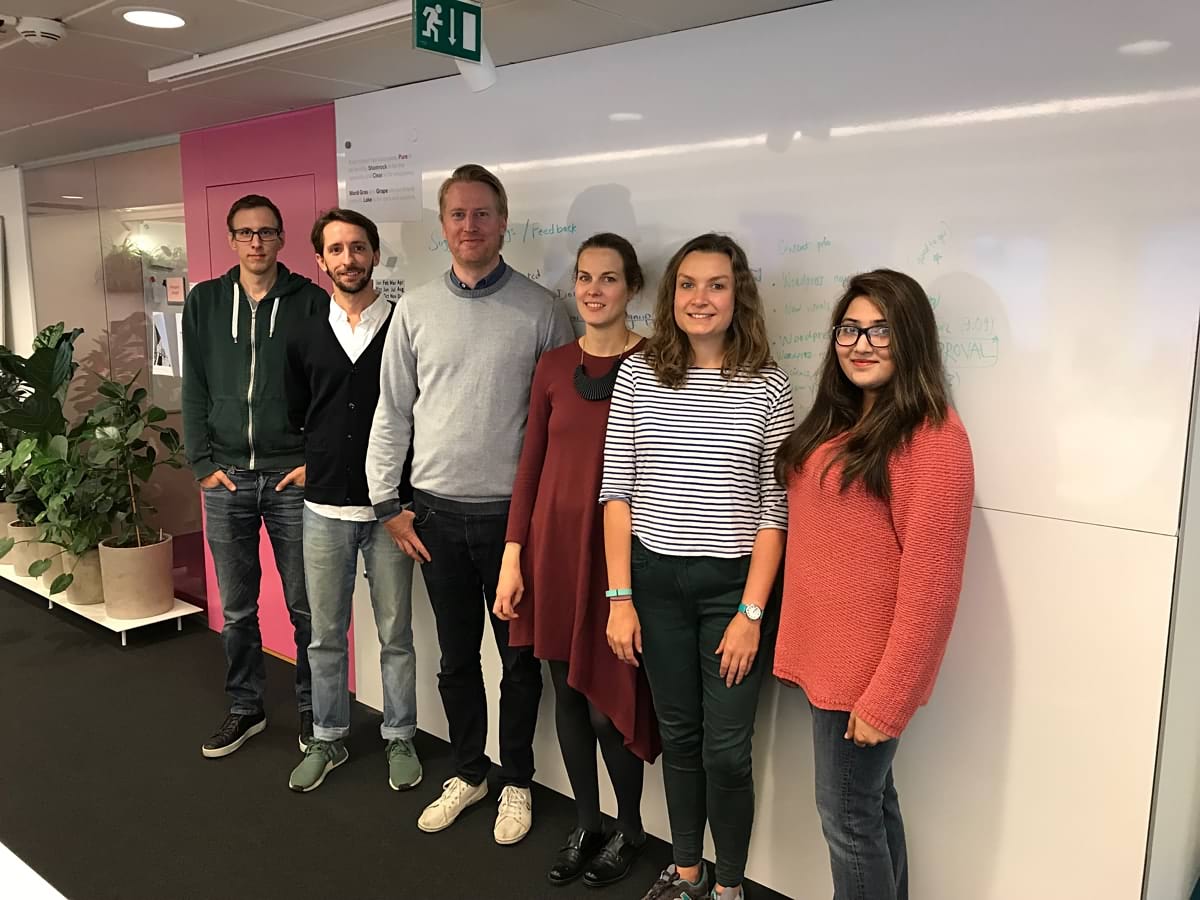 How does the team work?
We work in collaboration with all other departments to fulfill our users' needs. Besides brainstorming and improving our digital presence, we also collect requests from other departments like Marketing, Growth, Design, App, and integrate them in our websites. We also conduct user testing, questionnaires, user interviews, and A/B testing to improve the user experience on the website.
What tools do we work with?
We work with HTML, CSS, Javascript, Jquery, Typescript, docker, git flow, webpack, REST API, node.js , Wordpress, Angular JS, Shopify, Zendesk, Amazon web services, Google Cloud Storage, and Netlifty. To name a few.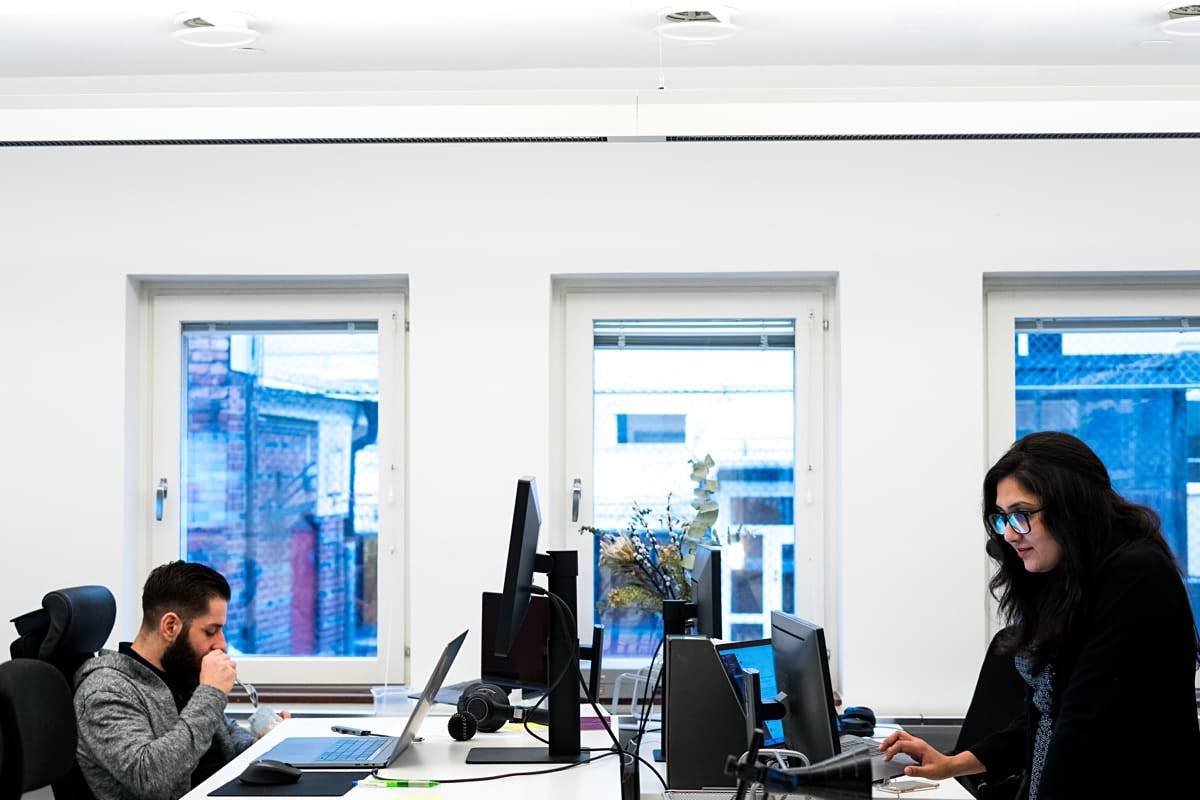 What is the team structure and way of working?
Our team consists of a dedicated web designer, developers, a lead developer, and a product owner that communicates with stakeholders. We also work closely with our VP of Architecture, Quality Assurance team, Content Owner and Growth & Analytics team. We work in bi-weekly sprints and conduct a retrospective at the end of each sprint. We have a weekly planning meeting where we remind ourselves of our short term goals and a daily stand up where we talk about what's in progress for the day and if anything is blocking us. We also have a quarterly goal that we break down into bi-weekly sprints.
What does a usual day at work look like?
I arrive at to work before 9.30 and am greeted by my awesome Web Team members. Then I grab a cup of coffee and set up my desk, read emails, look at the Trello board, and get ready for a quick stand up. At 9.30, we stand by our desks and look at the large screen behind our desks to see what is in progress and where we are for the day.
Then we get back to work, eating, talking, and laughing. We often go out to lunch together or share ice cream and donuts at our desks. If we are late, or sick, or something comes up, we just send a slack message in our personal channel and we are covered.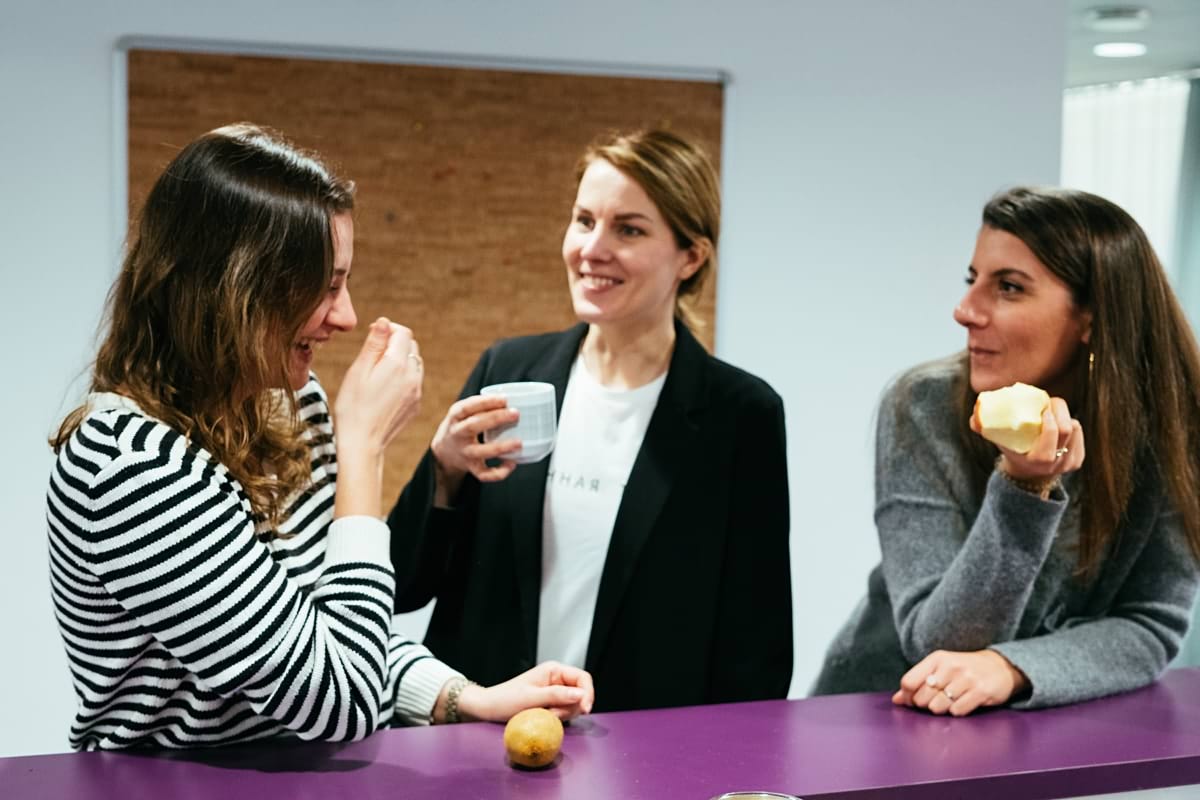 How do we grow in the Web Team?
Personal growth and learning is encouraged in all departments at Natural Cycles and the Web Team is no exception. We are encouraged to study, learn new tech, and grow within our domain. There are many opportunities within the company to learn from other teams in the form of Lunch & Learn sessions. You can also learn or share your learnings in any of these sessions.  
Are we hiring?
Yes! We are always looking for curious web developers to join our team. If you are passionate about joining the Web Team at Natural Cycles, do not hesitate to contact our recruitment team at career.naturalcycles.com