A Glimpse into the World of Frontend Development at NC
What do developers do in the App Team?
Our responsibility is to extend and maintain Natural Cycles' main product. We have to make sure that the app is of the highest possible quality and that it satisfies the needs of our users and our company. As we grow, we continuously learn about the usage patterns of the app and what our Cyclers expect from it. We keep up with the fast pace and implement new features while making sure that everything is working as intended and that we keep our technical debt to a minimum.
What kind of application do you work on?
Natural Cycles' product is a hybrid mobile app built with web technologies like HTML, CSS, and JavaScript. We distribute it as an iOS, Android, and Web application. Using the hybrid approach to mobile development allows us to focus on recruiting JavaScript talent and leveraging the JS ecosystem. With all decisions, there is always a trade-off. In the case of hybrid apps, the main one is performance and user experience in some scenarios.
We believe that the benefits of having one team developing in one codebase for all platforms outweighs the benefits of building separate native applications. We are also strong supporters of the open source technologies on which the web is built.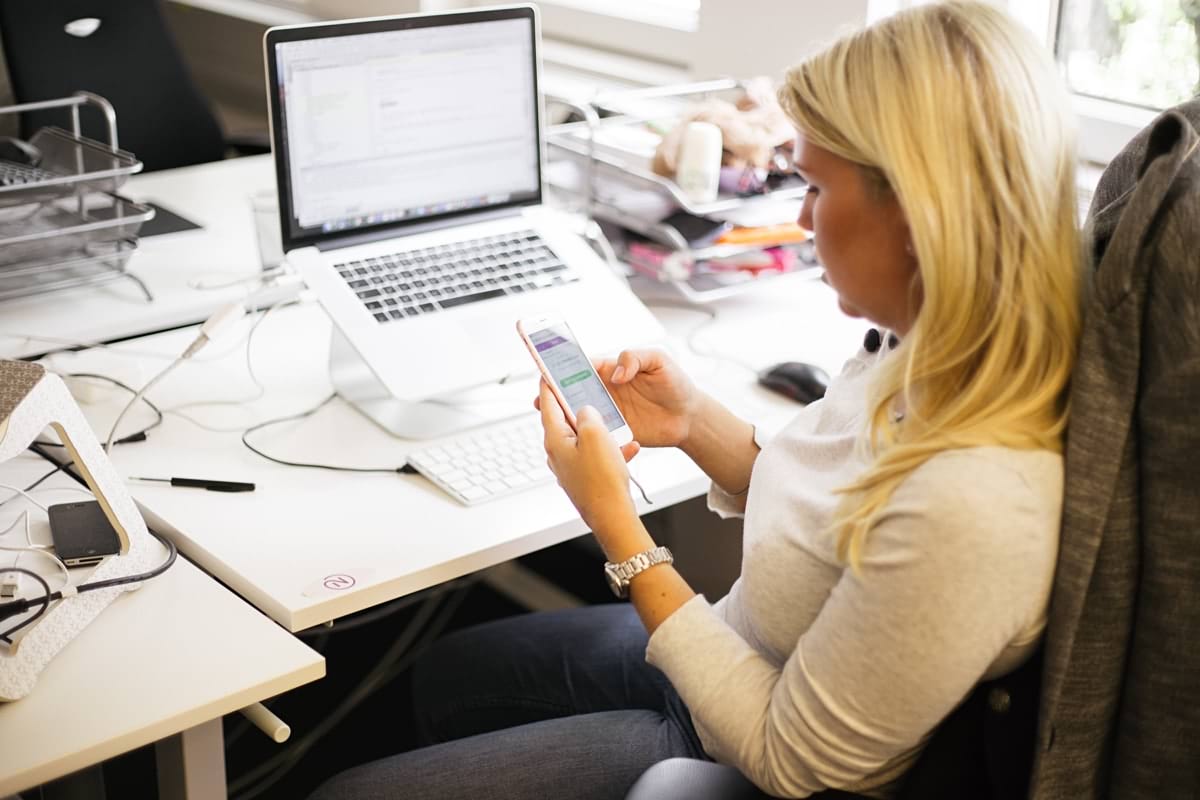 What kind of tools do you use?
We use the Ionic Framework to develop the app. We went through the process of migrating from Ionic 1 to the newer versions. This also meant going from AngularJS to Angular as the underlying framework. We are happy to see that Ionic is steering towards distancing itself from a specific framework like Angular and taking a more framework-agnostic approach to their solution. We enjoy the benefits of frameworks and in the case of Angular, the fact that it is built with TypeScript from the ground up is a huge plus.
We love TypeScript, it is everywhere in our company. Frontend, Backend, wherever, there will be some TypeScript there. Although some of us were drawn into JavaScript because of its dynamic properties and the perceived freedom that comes with them, we quickly realised that we didn't want to spend our days fighting against undefined. Therefore we decided that the Frontend Team should incrementally adopt TypeScript. Today, everything in the app's codebase is TypeScript. And it is working out great. There is no turning back for us!
It is also important to note that we value JavaScript skills above anything else. We don't care if potential candidates only have React experience or have no TypeScript experience. The tools we use are easy to understand for anyone who has knowledge about JavaScript and the web itself.
How does the team work?
The App Team is composed of three developers, a designer, a quality assurance engineer, and a product owner. We stick to the Scrum development framework. We find this framework to work the best for us when it comes to constantly delivering value to our users while satisfying the product needs and improving the technical aspect of the project.
We have many stakeholders within the company: the Product team, Backend team, Analytics & Growth team, just to name a few. All of them need work from us to be done in order for them to reach their goals so our product owner tries to keep their requests and our own roadmap balanced. It is our responsibility to give feedback about technical issues and challenges to non-technical colleagues. The better we do this the better our prioritization and overall strategic direction become.
We also work in close collaboration with our VP of Architecture who is in charge of taking technical decisions across the company and merging the gap between Frontend, Backend, and all other technical teams.
We try to release as often as possible and we involve team members in all stages of the development process. From idea to implementation, there is almost always a developer involved :)
Are we hiring?
Yes, yes, and yes. Do not hesitate to contact us if you think you have the skills to contribute to our company in any of the areas mentioned above or if you have more questions. Either by applying for our positions at https://career.naturalcycles.com/ or just sending us an email with a short introduction letter and your CV to recruitment@naturalcycles.com